Mr. Fix It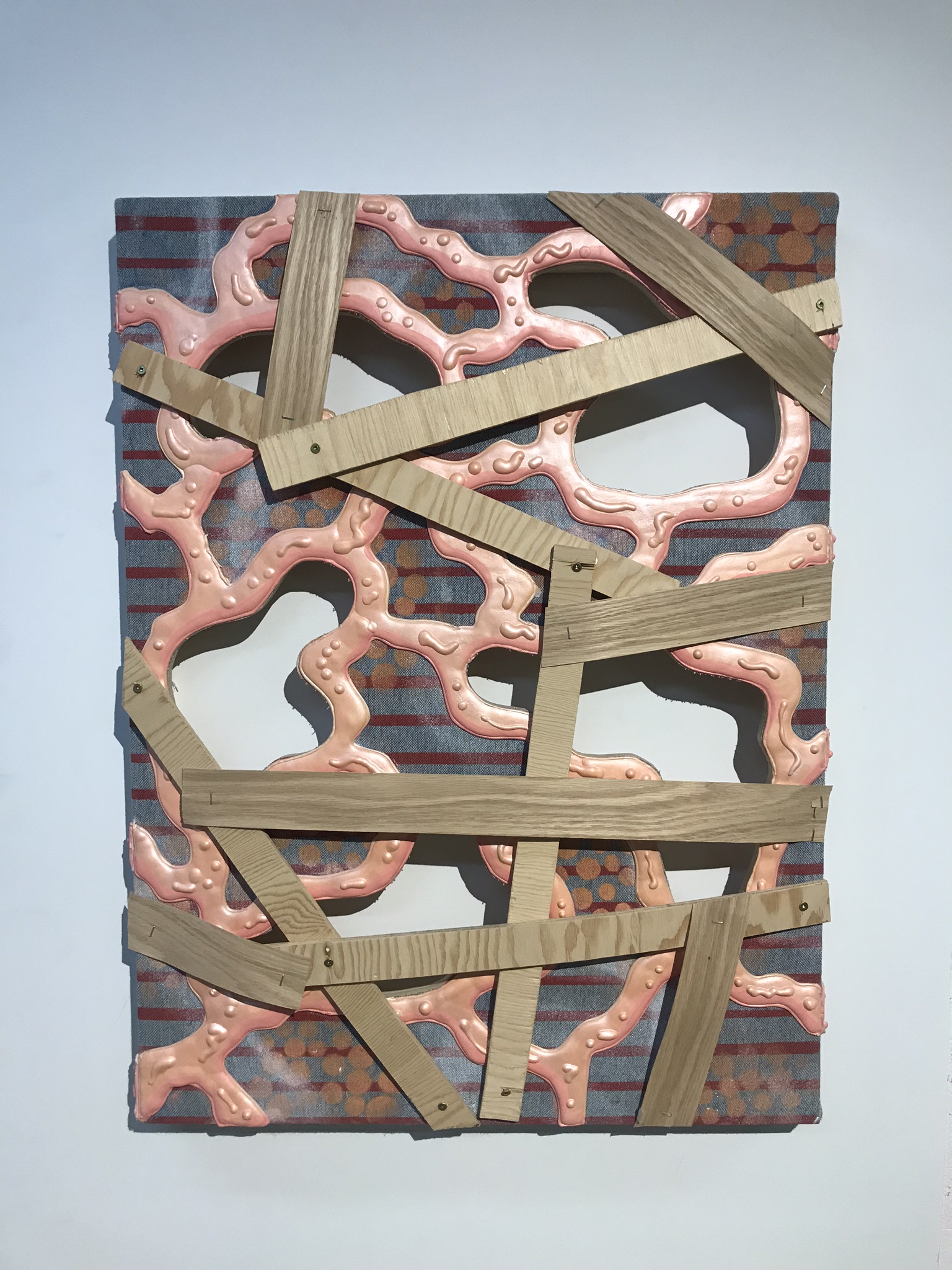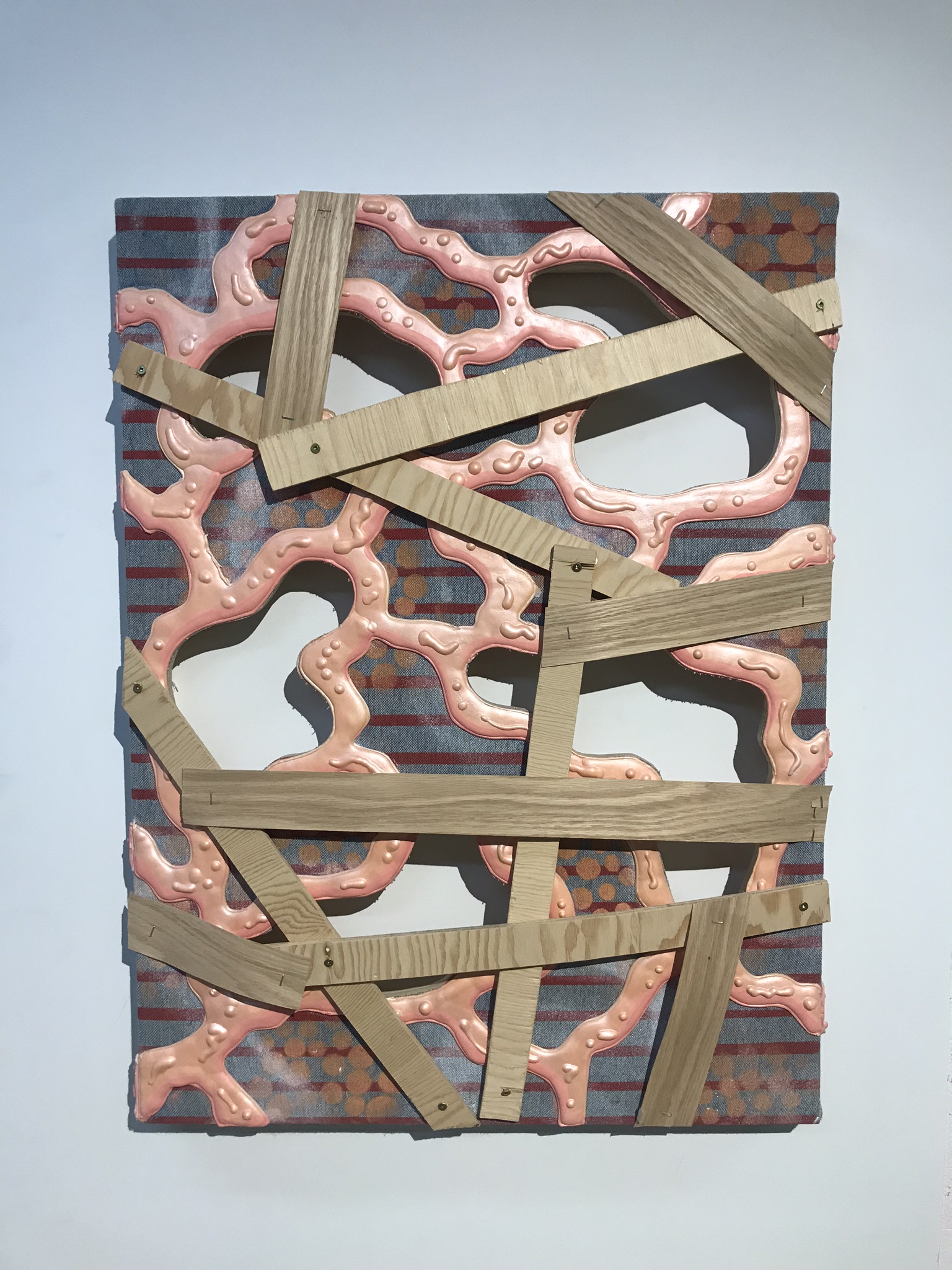 sale
Mr. Fix It
I am a house owner now. Am I less of a man because I can't fix stuff? Is painting a feminine thing?
Here we have a constructed painting that is painted denim cotton, with gooey shiny lipstick pink webbing with wood and wood veneer patching.
32 X 24 Acrylic, Spraypaint, Caulking, Plaster, Wood, Wood Veneer, Screw/Staples, Found Fabric, on wood.