Western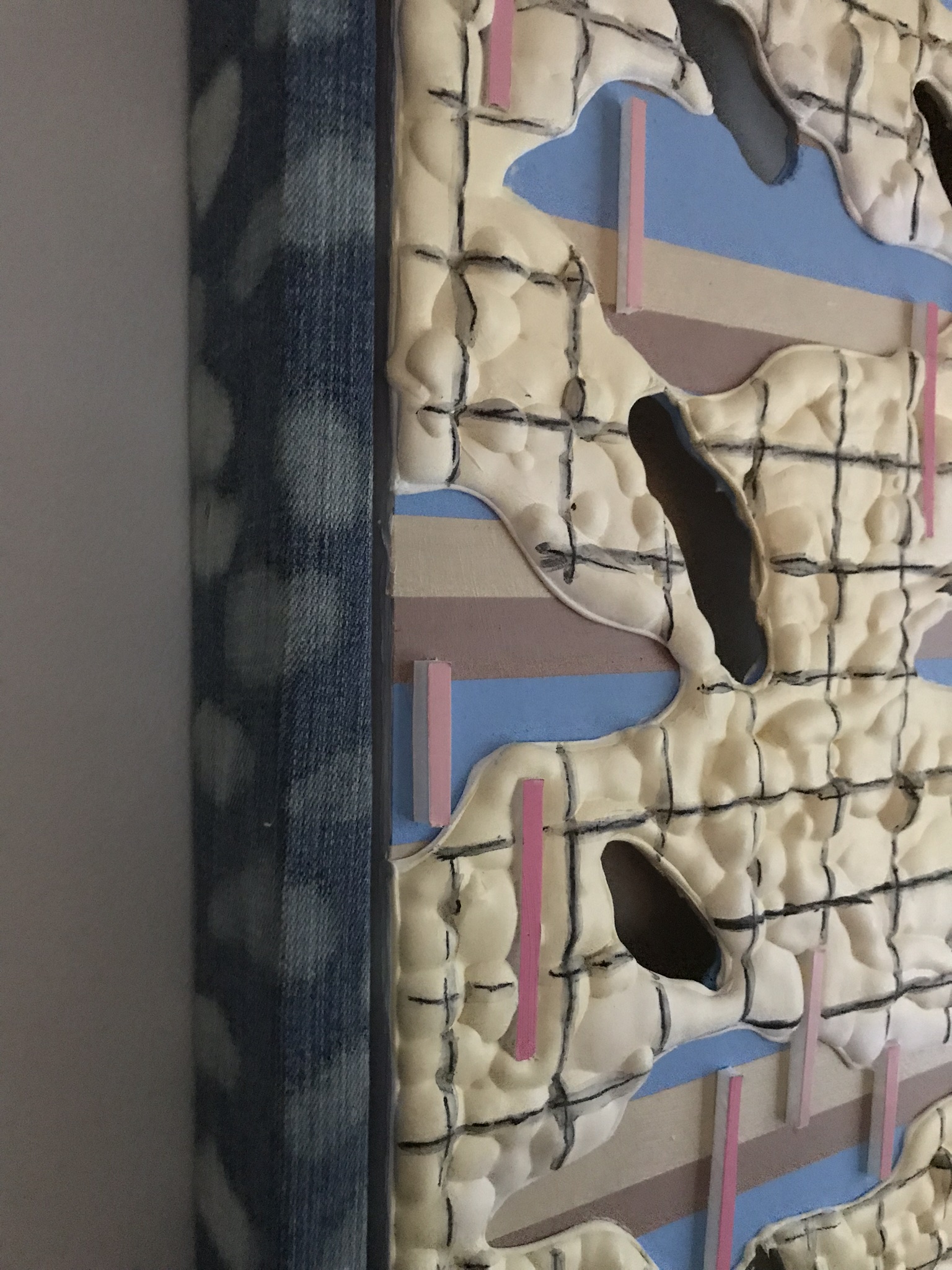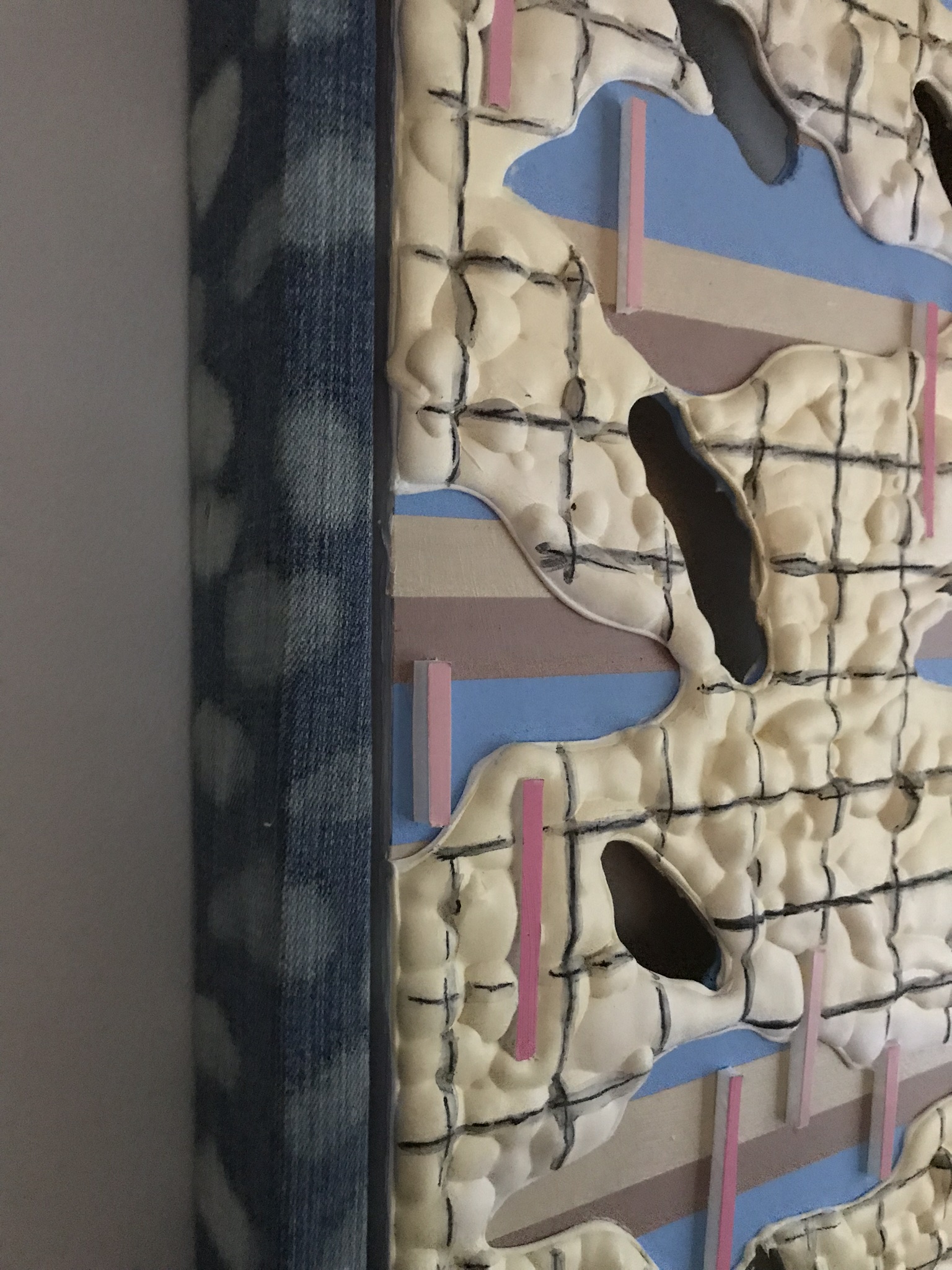 sale
Western
There's a lot going on with this one.
A little bit of home on the range pieces forming this abstraction. I live on the prairies there's something weird about this created idea of "the west" and how it's portrayed.

There's a lot of elements that have piled onto this one. Don't know if I'm finished, but Leonardo Da Vinci said that "a painting is never finished only abandoned"
26.5 X 26.5
Acrylic Paint, Plaster, Caulking, Water Soluble Graphite, Latex Paint, Foamcore, on wood with a bleach painted vintage denim wrapped frame.
——Should I hang this as a diamond? Kenneth Noland get out of my head!